Chinavasion's Choice: Hibou Owl Smart Electronic Toy
Something to keep your young ones entertained is this electronic owl known as Hibou. Remember when Furbies were what every kid wanted? For those who don't know, a Furby is a hamster or owl-like creature that speaks its own language and reacts to certain speech and actions.Well, Hibou is pretty similar but speaks English and also co-operates with your mobile smartphone via an app to allow you to 'feed' and play with Hibou. The main purpose of this electronic toy is to allow your kids to not only be entertained but also able to learn. Like a pet, Hibou needs attention and 'feeding', just to let you know it doesn't actually consume proper food, it needs an app to feed it electronically. Hibou is a great way to teach your children to be more responsible as well as having a play mate. Currently, the Hibou Owl is on offer so it is worthwhile to check it out now.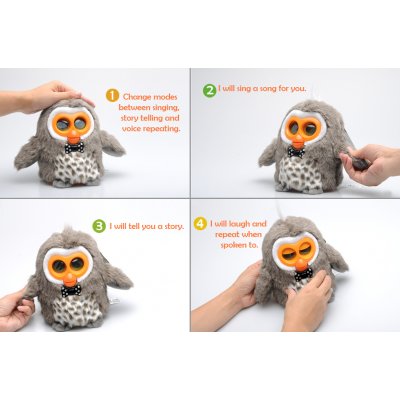 Key Features
Hibou Owl Smart Electronic Toy
Interactive
Educational
Free App for Android + IOS Devices
Check out the Hibou Owl Smart Electronic Toy right now!
View other Chinavasion's Choice products here.