Deal Of The Week – 7 Inch Android 4.2 Tablet "Sahara"
Only 10 days left to get this deal of the week! Do you want the best of Android tablet without emptying your checking account? Well, this low cost Android 4.2 tablet "Sahara" from Chinavasion offering the same premium experience as those branded tablets but at a reduced price might be your answer! With a 7 Inch capacitive screen, 800×480 resolution, Android 4.2 operating system, and a budget price, the "Sahara" Android 4.2 tablet is definitely the budget-level yet good performing Android tablet you are looking for. And with 32% off the original wholesale price, this is the perfect time for you to hit "Add to Cart" now.

7 Inch Android 4.2 Tablet "Sahara"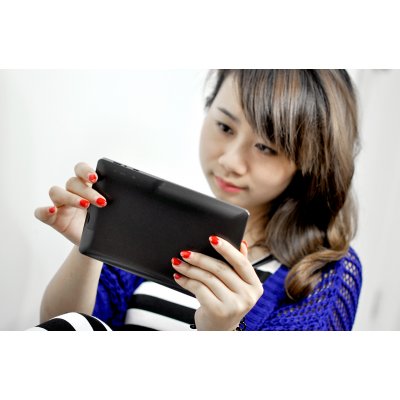 Key Features
7 Inch Capacitive Touch Screen – You can stream videos from Youtube or download movies and watch them in a clear format while you control them with the sensitive 5 point capacitive touch screen.
Android 4.2 Operating System – It provides you the opportunity to fully customize this tablet in a way that suits your habits and with access to the Google Play store from where you can download your favorite apps from over 700,000 applications.
Front-Facing Camera – If you want to keep in touch with your family or friends, just use the front camera to hold Skype video calls.
4GB Intenral Memory – You'll have 4GB of internal memory to your disposal which can be expanded even further to 32GB by inserting a MicroSD card.
Check out the 7 Inch Android 4.2 Tablet "Sahara" right now!