Deal Of The Week – HD Car DVR Dashcam
Only 10 days left to get this deal of the week! Do you want to keep yourself protected from fraudulent lawsuits on the road, or simply capture video of beautiful scenes on the way? Then this HD car DVR dashcam from Chinavasion should be your perfect companion! With a 2.7 Inch Screen, Full HD 1080p Recording, Ultra Wide 120 Degree Recording Angle, 8 White LEDs, Motion Detection, 16x Digital Zoom and HDMI Port, the HD car DVR dashcam is your true guardian angel of the road! And with 33% off the original wholesale price, this is the perfect time for you to hit "Add to Cart" now.

HD Car DVR Dashcam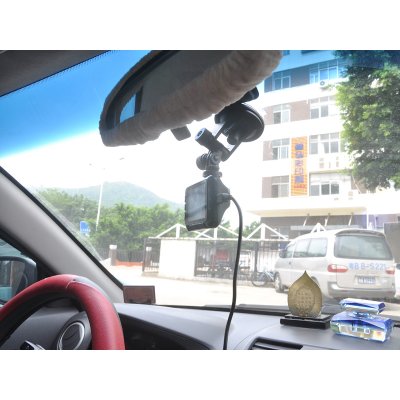 Key Features
2.7 Inch Screen – It has a 2.7 Inch LCD screen with an ultra wide 120 degree recording angle display for greater visibility.
Full HD 1080p Record – Recording the road in front of you in 1080p Full HD, the video footage will always be crystal clear and sharp.
8 White LEDs – With the powerful LED light functionality, this is one DVR that works all day and night.
Motion Detection – With its motion detection capabilities, the DVR delivers a high definition video image.
HDMI port – You can save all the recorded videos on an SD Card of up to 32GB for later viewing on your TV via the HDMI Port.
Check out the HD Car DVR Dashcam right now!