Deal Of The Week – Android Vs Apple Sound Activated EL T-Shirt
Only 7 days left to get this deal of the week! Do you want a very fashionable way to tell the world that you are pro-Android? Now the Electro Luminescence T-Shirt from Chinavasion with the Android "Droid" Laser Beaming the Apple Design "Apple" with Sound Activated Light, and in XL Size is definitely a super cool choice for you! And with 60% off the original wholesale price, this is the unmissable time for you to hit "Add to Cart" now.

Sound Activated Electro Luminescence T-Shirt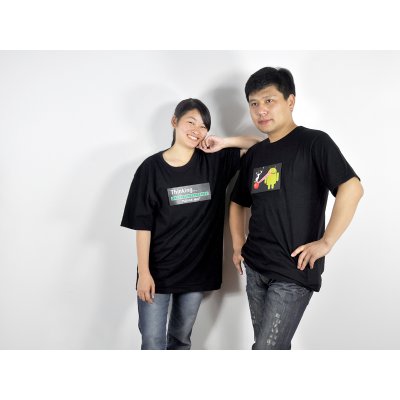 Key Features
Android Laser Beams Apple Design – The clever design on the front shows everyone's favorite Android mascot shooting lasers out of its eyes at a poor old Apple. What's more the EL T-Shirt can respond to noise and lights up!
Sound Activated Light – When you see someone with an iPhone or iPad in hand, just make some noise and show them the shot red Apple by Android Laser with life, letting them know Android is clearly cooler.
Check out the Sound Activated Electro Luminescence T-Shirt right now!